Friday, March 19th 2021
9:30AM - 10:00 AM | Open/ Check in
---
10:00 AM - 10:15 AM | Opening Remarks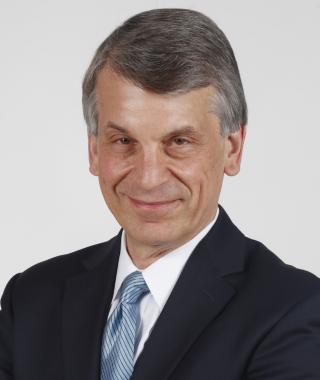 Prof. David Sandelow
Inaugural Fellow, Center on Global Energy Policy; Senior Research Scholar; Co-Director, Energy and Environment Concentration
David Sandalow is the Inaugural Fellow at the Center on Global Energy Policy and co-Director of the Energy and Environment Concentration at the School of International and Public Affairs at Columbia University. He founded and directs the Center's U.S.-China Program and is author of the Guide to Chinese Climate Policy. During Fall 2019, he was a Distinguished Visiting Professor in the Schwarzman Scholars Program at Tsinghua University.
Mr. Sandalow has served in senior positions at the White House, State Department and U.S. Department of Energy. He came to Columbia from the U.S. Department of Energy, where he served as Under Secretary of Energy (acting) and Assistant Secretary for Policy & International Affairs. Prior to serving at DOE, Mr. Sandalow was a Senior Fellow at the Brookings Institution. He has served as Assistant Secretary of State for Oceans, Environment & Science and a Senior Director on the National Security Council staff.
Mr. Sandalow writes and speaks widely on energy and climate policy. Recent works include Decarbonizing Space Heating With Air Source Heat Pumps (December 2019, co-author), Industrial Heat Decarbonization Roadmap (December 2019, project chair), Guide to Chinese Climate Policy 2019 (September 2019), Electric Vehicle Charging in China and the United States (February 2019, co-author), Direct Air Capture of Carbon Dioxide Roadmap (December 2018, project chair), A Natural Gas Giant Awakens (June 2018, co-author), The Geopolitics of Renewable Energy (2017, co-author), Financing Solar and Wind Power: Lessons from Oil and Gas (2017, co-author), CO2 Utilization Roadmap 2.0 (2017, project chair) and The History and Future of the Clean Energy Ministerial (2016). Other works include Plug-In Electric Vehicles: What Role for Washington? (2009) (editor), U.S.-China Cooperation on Climate Change (2009) (co-author) and Freedom from Oil (2008).
Mr. Sandalow is a member of the Innovation for Cool Earth Forum (ICEF) Steering Committee and chair of ICEF Innovation Roadmap Project. He serves as a director of Fermata Energy. Mr. Sandalow is a member of the Zayed Future Energy Prize Selection Committee, Global CO2 Initiative Advisory Board, Electric Drive Transport Association's "Hall of Fame" and Council on Foreign Relations. Mr. Sandalow is a graduate of the University of Michigan Law School and Yale College.
---
10:15 am - 10:45 am | Keynote Speaker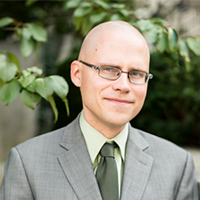 Prof. Johannes Urpelainen, Keynote Speaker
Director and Prince Sultan bin Abdulaziz Professor of Energy, Resources and Environment; Founding Director, Initiative for Sustainable Energy Policy (ISEP); Johns Hopkins University School of Advanced International Studies (SAIS)
Johannes Urpelainen is the Director and Prince Sultan bin Abdulaziz Professor of Energy, Resources and Environment at Johns Hopkins SAIS and the Founding Director of the Initiative for Sustainable Energy Policy (ISEP). He received his PhD in Political Science from the University of Michigan in 2009 and spent the next eight years at Columbia University.

Johannes is the award-winning author of four books and over a hundred refereed articles on environmental politics, energy policy, and global governance. He teaches action-oriented classes on energy and environmental policy to equip the next generation of global leaders with deep knowledge, advanced analytical skills — and a passion for transformational social change. As one of the world's top energy policy experts, Johannes frequently advises governments, international organizations, and the private sector on energy and environment.

As the Founding Director of ISEP, Johannes is responsible for the vision, strategy, and general management of the initiative. His work under ISEP offers pragmatic but effective approaches to providing the world's population with affordable and abundant energy at minimal environmental impact. In his spare time, Johannes reads biographies and tries to improve his Hindi.
10:45 AM - 11:45 AM | Panel A
Energy Transition in Latin America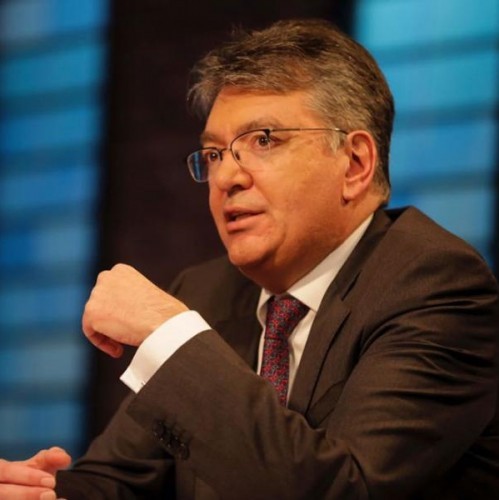 Dr. Mauricio Cárdenas, Moderator
Visiting Senior Research Scholar, Center on Global Energy Policy at Columbia University
Dr. Mauricio Cárdenas is a Visiting Senior Research Scholar at the Center on Global Energy Policy at Columbia University SIPA, where he leads research focused on energy and climate policy in Latin America. He is also a Visiting Professor at Columbia University SIPA. 
Dr. Cárdenas is a recognized expert on Latin American and an economist with vast academic and policymaking experience. As Colombia's finance minister between 2012 and 2018 he handled the oil shock (which caused a 40% reduction in Colombia's exports), implementing a successful adjustment program that preserved high investment rates and sharp reductions in poverty and inequality. Prior to the shock he had led a fiscal reform that cut payroll taxes, triggering an unprecedented increase in formal jobs. In addition to Finance, has been a minister in four other portfolios: Economic Development (Industry and Housing), Transport, Planning, Mines and Energy. 
His academic experience is mostly associated with Fedesarrollo, where he has been twice executive director, and the Brookings Institution, where he has been Senior Fellow and Director of the Latin America Initiative. 
He is currently is a member of the Task Force led by Michael Bloomberg and Lawrence Summers on ways to use taxation in order to improve health outcomes. He is also a Distinguished Fellow at the Center for Global Development in Washington D.C. 
He holds a Ph.D. in Economics from the University of California, Berkeley. He is also a former president of LACEA.
He is married and has three daughters. 
He will be teaching a class at SIPA on Fiscal Policies for Development, combining theory and practice. 
Some of his most cited publications include "On the effectiveness of capital controls: The experience of Colombia during the 1990s," Journal of Development Economics, Volume 54, Issue 1, 1997 and his well know textbook Introducción a la Economía Colombiana, Alfaomega, Bogotá. (4th edition now in preparation). A complete list of his publications is here https://scholar.google.com/citations?user=TOtBgXgAAAAJ&hl=en.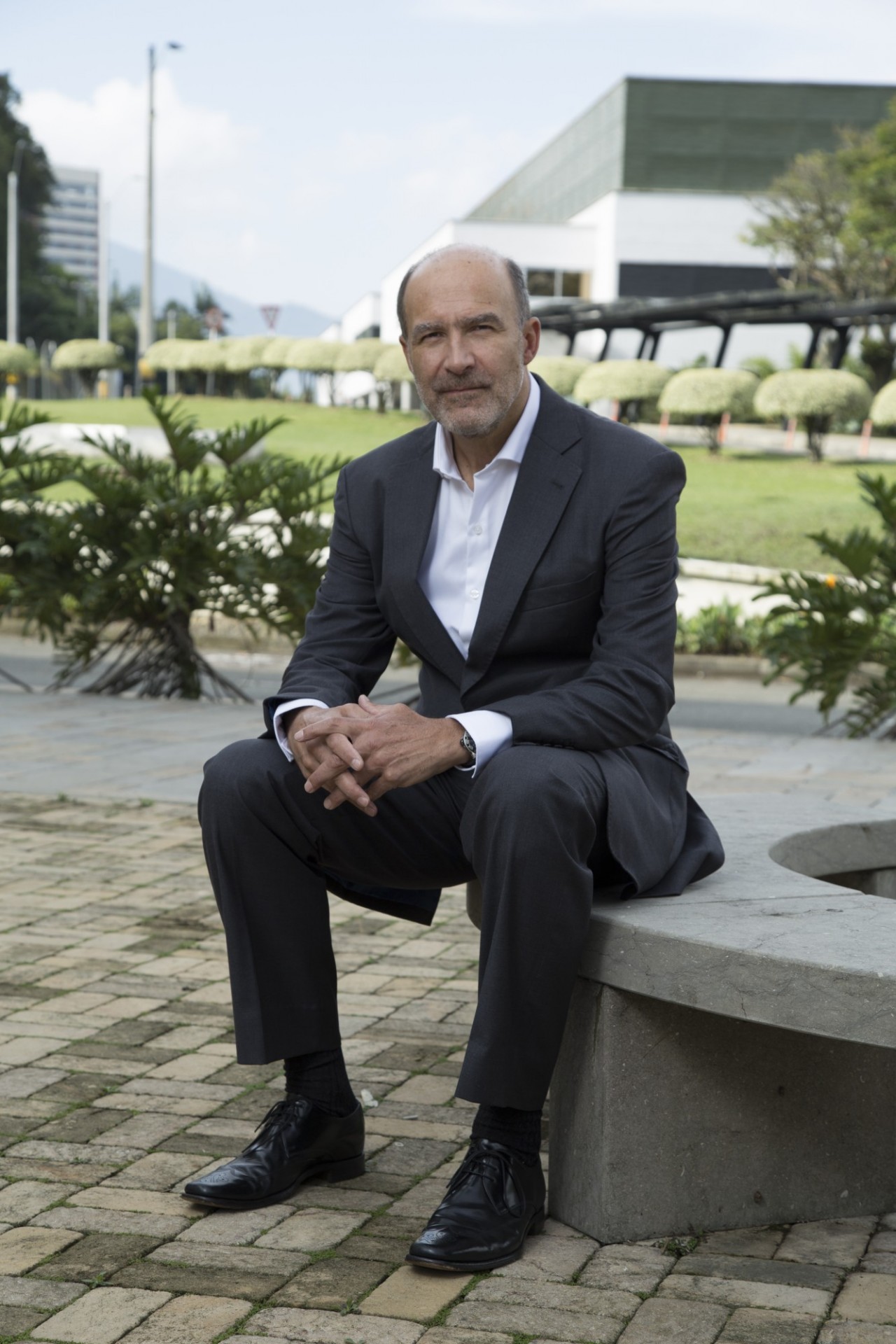 Bernardo Vargas
CEO, Interconexión Eléctrica - ISA
In July 2015 Mr. Vargas became the CEO of ISA, a leading multi-latin company. Mr. Vargas was founding partner of Nogal Asesorías Financieras, an investment banking advisory boutique in Colombia specializing in local and cross-border M&A. Previously was managing director at ING Barings. He acts as Chairman in the boards of ISA affiliates in Colombia, Chile, Brazil and Peru; Board member at ANDESCO. Also, board member *ANDESCO - the Colombian association which groups energy, water, telecoms and sanitation companies (www.andesco.org.co) of various nonprofits organizations such as Proantioquia, Fundação Dom Cabral, Fundación Santafe de Bogota, Orquesta Filarmónica de Medellín FILARMED and Best Buddies Colombia. Mr. Vargas obtained an MBA from Columbia University and an Economics BA and MS candidate from Universidad de Los Andes, in Bogotá, Colombia.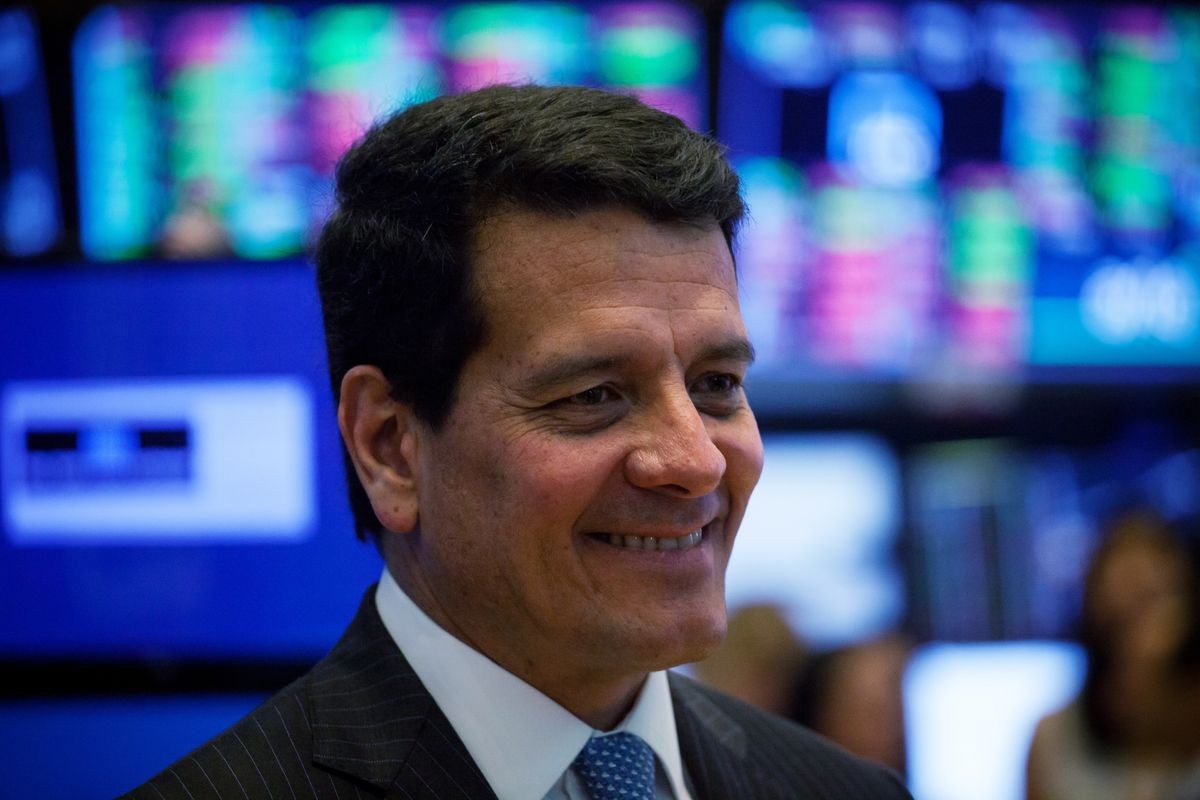 Felipe Bayón
CEO, Ecopetrol
In almost five years at Ecopetrol, three of those as CEO, Mr. Bayon has led a transformation process that allowed the company to successfully face the complex global environment created by the drop in oil prices and covid-19 pandemic. Mr. Bayon has managed to keep Ecopetrol as the largest company in Colombia and has positioned it strategically in the American continent, consolidating its operations in U.S. Brazil and Mexico.
Mr. Bayon leads the Ecopetrol Group's energy transition strategy, as well as its digital transformation process, with a comprehensive renewable energy generation program, greenhouse gases emissions reduction and ambitious initiatives in innovation and technology. One of his main achievements is the unprecedented improvement in the quality of fuels produced in Colombia in the Barrancabermeja and Cartagena refineries. Likewise, Mr. Bayon has promoted diversity and inclusion initiatives recognized and awarded by international organizations. For more than 20 years, Mr. Bayon worked at BP in Colombia and other international operations. His last position in that company was as Senior Vice President of BP America in the United States and Head of Global Deepwater Response. Felipe Bayon started his career in the oil and gas industry in 1991, in Hocol.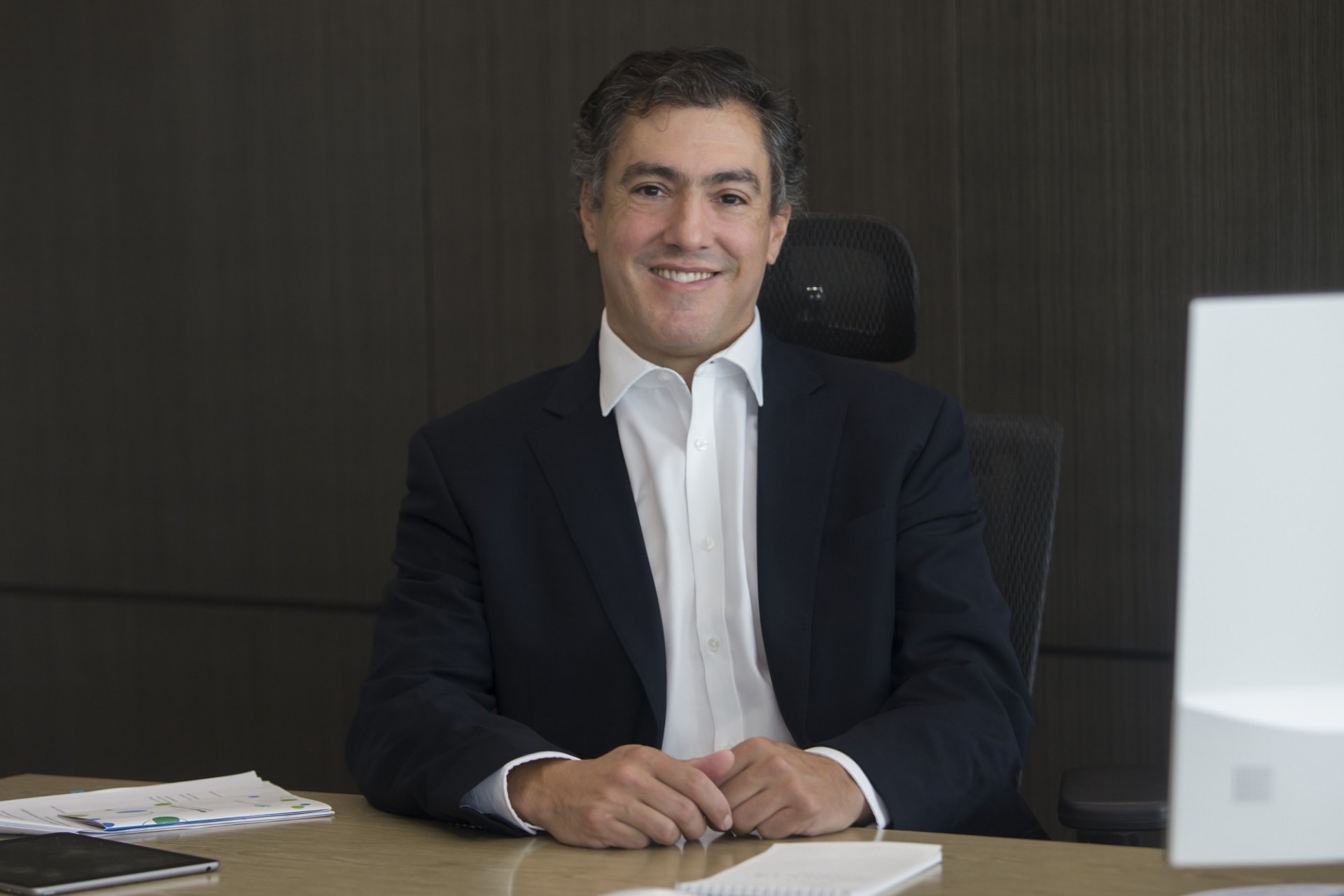 Juan Ricardo Ortega
CEO, Grupo Energía Bogotá (GEB)
The CEO of Grupo Energía Bogotá, Juan Ricardo Ortega, is an Economist from Universidad de los Andes. He has a master's degree in Economics, Finance and Math from Yale University and he is a doctoral candidate for Economic Development at the same university.
Mr. Ortega worked as General Coordinator for the Alliance for Prosperity for the Countries of the Northern Triangle of Central America at the Inter-American Development Bank (IADB) in Washington; he was Director of the National Directorate of Taxes and Customs (DIAN); Director of Economic Studies at the National Planning Department (DNP); Economic Advisor for the President of the Republic; Vice Minister of Finance and Commerce; Director of the Financial Institutions Guarantee Fund (Fogafín); Secretary of Finance in Bogotá; professor at Universidad Nacional, Externado, Universidad del Rosario and Universidad de los Andes; and Chief Economist of BBVA Colombia.
---
10:45 AM - 11:45 AM | Panel B
Broadening Energy Access and Energy Justice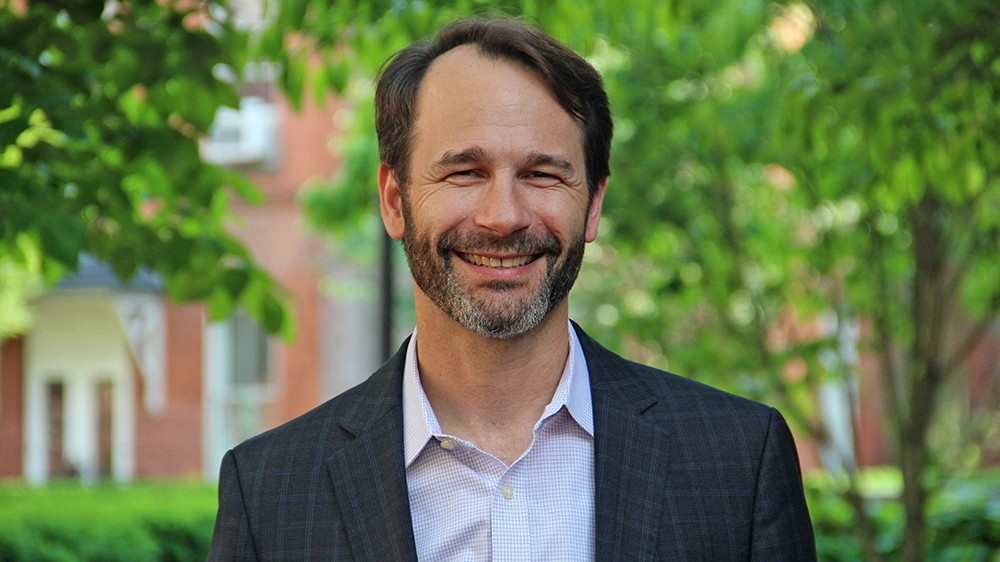 Prof. Bruce Usher, Moderator
Professor of Practice and the Elizabeth B. Strickler '86 and Mark T. Gallogly '86 Faculty Director of the Tamer Center for Social Enterprise at Columbia Business School.
Bruce Usher is a Professor of Practice and the Elizabeth B. Strickler '86 and Mark T. Gallogly '86 Faculty Director of the Tamer Center for Social Enterprise at Columbia Business School. Usher teaches on the intersection of finance, social and environmental issues, and is a recipient of the Singhvi Prize for Scholarship in the Classroom and the Dean's Award for Teaching Excellence. Prior to his work at Columbia, Professor Usher was CEO of EcoSecurities Group plc, which developed greenhouse gas emission reduction projects in developing countries. EcoSecurities was acquired by JP Morgan in 2009. Professor Usher was previously the co-founder and CEO of TreasuryConnect LLC, which provided electronic trading solutions to banks and was acquired in 2001. Prior to that, he worked in financial services for twelve years in New York and Tokyo. Professor Usher is an active investor and advisor to entrepreneurial ventures focused on climate change and clean energy (UsherWorks.com). He is a board member of Community Energy, OptiRTC, and CapShift, and is Chair of the Tamer Fund for Social Ventures.
Jon Saunders is Chief Operations Officer of SunCulture. He has a track-record in building infrastructure for growth stage organizations that leads to institutional and governmental investments. Jon's passion for creating social impact through operational excellence led him from a five-year career in private banking at J.P. Morgan to nearly ten years in social impact investing and operational leadership in African start-ups. Over his career he has worked for clients and organizations in Central America, Africa, and North America. Jon earned an M.B.A. from Columbia University and B.A. in Finance from Fordham University.
Jon Saunders
Chief Operations Officer of SunCulture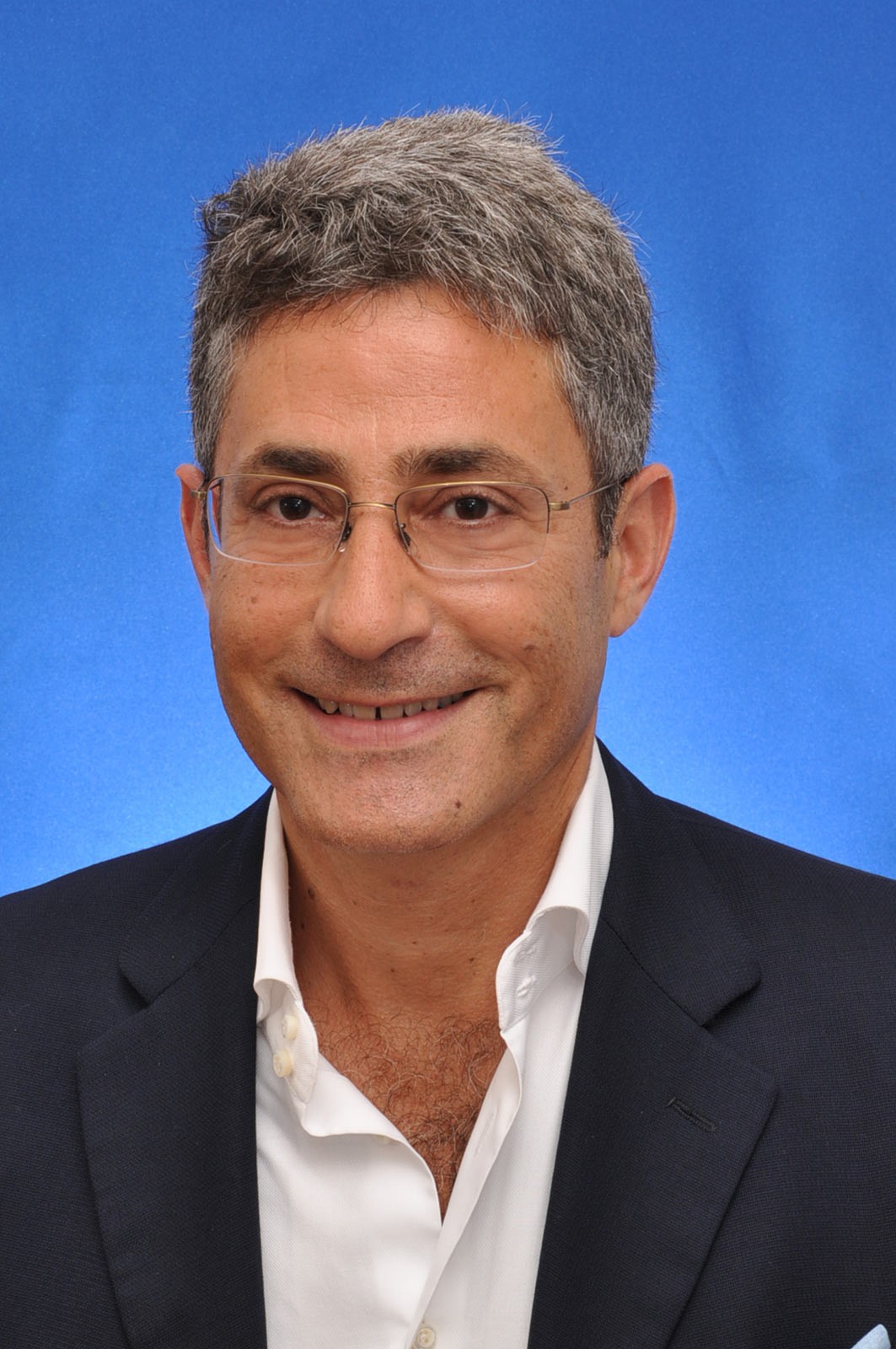 Assaad Razzouk
CEO and Co-Founder of Sindicatum
Assaad W. Razzouk is a Lebanese-British clean energy entrepreneur, podcaster and commentator based in Singapore. He is Chairman and CEO of Sindicatum Renewable Energy, a clean energy company headquartered in Singapore; CEO of the Reneum Institute, a Singapore not-for-profit digitizing and democratizing renewable energy; a Board member of ClientEarth, the environmental charity using the power of the law to protect people and planet; an Advisory Board member of Eco-Business; a Board member of EB Impact, the Singaporean non-profit organisation focused on delivering training and programmes to Asia Pacific's underserved communities to generate positive sustainable development; a member of the International Council of the National University of Singapore Yong Loo Lin School of Medicine; and host of The Angry Clean Energy Guy podcast. Assaad is a graduate of Syracuse University (summa cum laude) and holds an MBA from Columbia University in New York and a Doctor of Philosophy (Ph.D.) Honoris Causa in Climate Change, Sustainable Development and International Cooperation from Teri University in India.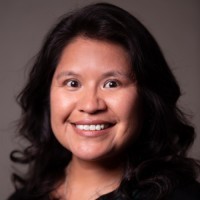 Dr.Suzanne Singer
Co-Founder & Executive Director of Native Renewables
Suzanne Singer is a member of the Navajo (Diné) tribe and grew up in Flagstaff, Arizona. She co-founded the non-profit organization Native Renewables in 2016 to solve energy access challenges for 15,000 families on the Navajo Nation who live without electricity. Her mechanical engineering and energy analysis background provides the technical foundation to develop programs that promote tribal energy independence, offer affordable off-grid solar energy solutions, and provide training and education programs that empower families. Prior to founding Native Renewables, Singer was a staff engineer and post-doc at Lawrence Livermore National Laboratory, where she supported energy security projects. In addition, she was an intern with Sandia National Laboratories' Tribal Energy Program, which led to her passion in researching renewable energy generation and energy independence for Native American Tribes. Singer is the winner of the 2019 U.S. Clean Energy Education and Empowerment (C3E) Entrepreneurship Award, a recognition of outstanding leadership and accomplishments in clean energy. She earned a PhD and MS in Mechanical Engineering from the University of California, Berkeley, and a BS in Mechanical Engineering from the University of Arizona.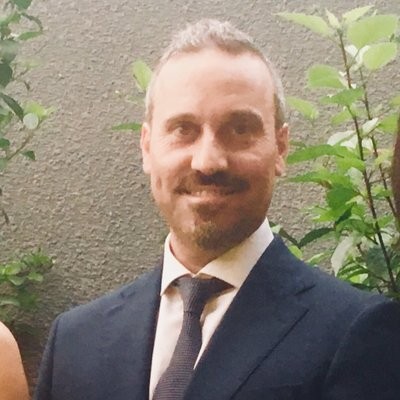 João Duarte Cunha
Head of Division, Renewable Energy of African Development Bank (AFDB)
João oversees special renewable energy initiatives - including the Sustainable Energy Fund for Africa and the Facility for Energy Inclusion – as well as commercial investment funds as advisory board member. Joao was previously AfDB's Chief Climate Finance Officer and coordinator of climate mitigation portfolio, also including the Scaling-up Renewable Energy Programme and Clean Technology Fund. Prior to joining AfDB, Joao worked in business development and investment facilitation in Africa with US, Swedish and Portuguese bilateral development and trade agencies. Joao holds an MA in Economics with Environmental Studies from Edinburgh University, and an MSc in Development Economics from the School of Oriental and African Studies, University of London.
---
11:45am - 12:30pm Networking/ Lunch Break
---
12:30PM-1:15PM: Fireside Chat - Alicia Barton and Richard Kauffman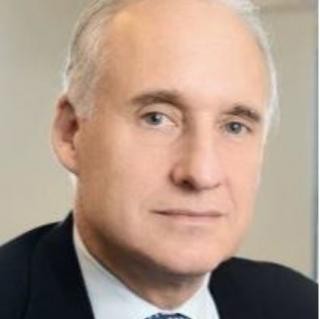 Richard Kauffman, Moderator
Chairman, New York Energy Research and Development Authority (NYSERDA); Adjunct Senior Research Scholar at Columbia University's Center for Global Energy Policy
Richard Kauffman is Adjunct Senior Research Scholar at the Center for Global Energy Policy.  He serves as Chairman of the New York Energy Research and Development Authority (NYSERDA) and a gubernatorial appointee to the State's Climate Action Council. He is also Chair of Generate Capital, a leading financier of clean energy projects.  Prior to these roles, Mr. Kauffman served in the Executive Chamber of the Governor as New York State's first "Energy Czar," where he oversaw the State's energy agencies, including the Department of Public Service, the New York Power Authority, the Long Island Power Authority, and NYSERDA. Mr. Kauffman established New York State's energy policy, known as Reforming the Energy Vision (REV). As the State's most senior energy official, Mr. Kauffman was New York's lead delegate in Paris at the 2015 United Nations Climate Change Conference, or COP21  Mr.Kauffman served as Senior Advisor to Secretary Steven Chu at the U.S. Department of Energy (DOE) where he oversaw the restructuring of DOE's Loan Program and advanced debt and equity capital market development policies. He was CEO of Good Energies, a leading investor in clean energy technologies; a partner of Goldman Sachs where he chaired the Global Financing Group; and Vice Chairman of Morgan Stanley's Institutional Securities business and co-head of its Banking Department. As a corporate board member, Mr. Kauffman served as Chairman of the Board of Levi Strauss.; as board member of Q-Cells, a German manufacturer of solar cells;   He currently serves on the board of Altaba, the successor company of Yahoo. As a non-profit board member, he currently serves on the boards of the Wallace Foundation; Emergent, a tropical forest finance accelerator; and on the advisory board of the Precourt Energy Institute at Stanford. He is a member of the Council on Foreign Relations.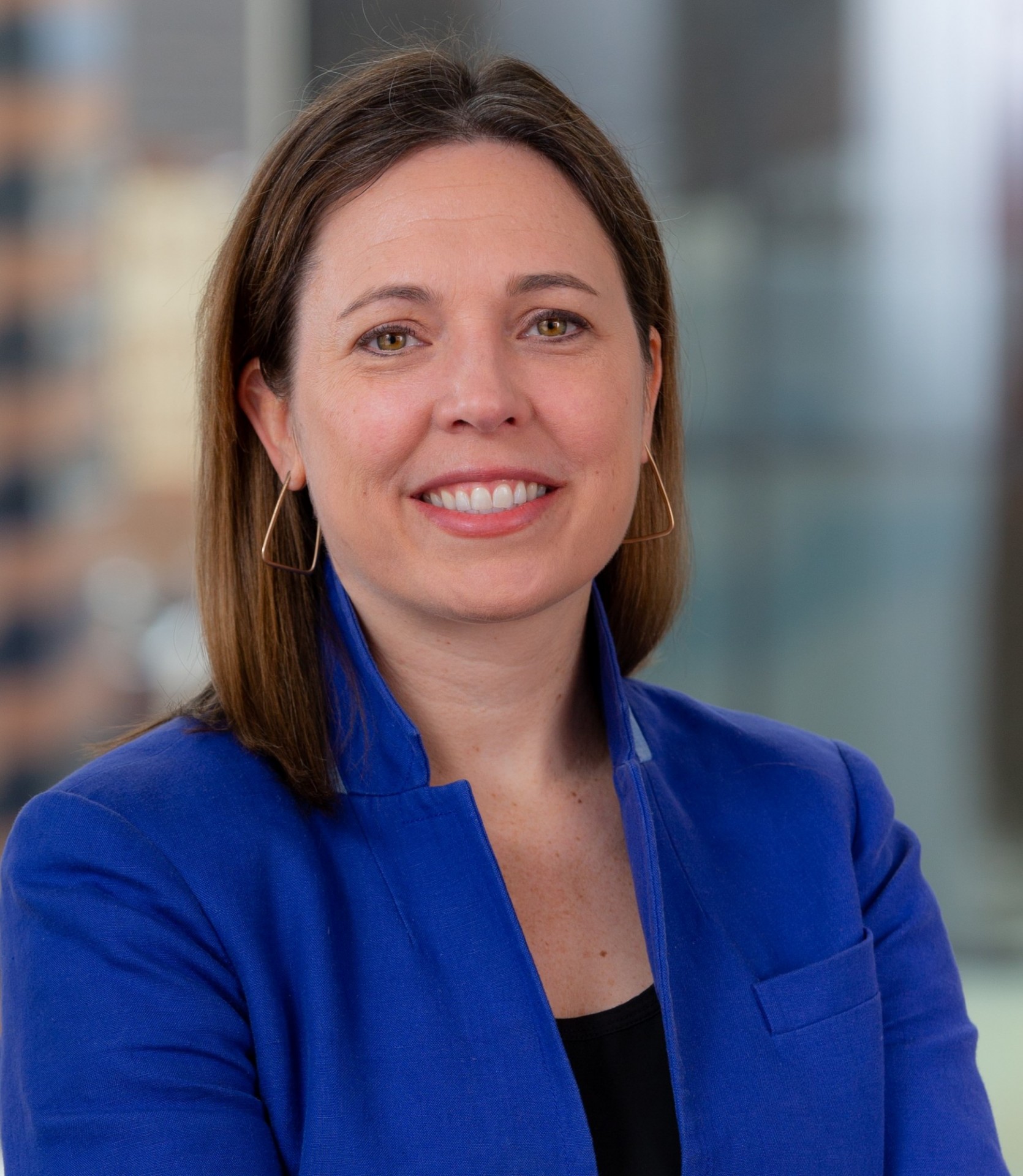 Alicia Barton, Fireside Chat
CEO, FirstLight Power
Alicia Barton was appointed Chief Executive Officer of FirstLight Power ("FirstLight") on August 3, 2020. FirstLight is a leading clean power producer and energy storage company in New England with a portfolio that includes 1.4 GW of pumped-hydro storage, battery storage, hydroelectric generation, and solar generation. FirstLight operates one of the largest portfolios of carbon-free electric generation in ISO-NE and is the largest provider of energy storage in Massachusetts.
Ms. Barton has extensive clean energy leadership experience from both the public and private sectors. Her past public service included recently serving as the President and as CEO of the New York Energy Research and Development Authority (NYSERDA) and previously as CEO the Massachusetts Clean Energy Center (MassCEC), where she helped both New York and Massachusetts to advance and implement nation-leading clean energy strategies. Ms. Barton's prior private sector experience includes serving as Co-Chair of the Energy and Cleantech Practice at Foley Hoag LLP, and as Chief of Operations of the Global Utility business unit at SunEdison where she oversaw teams building utility-scale wind and solar projects. Ms. Barton's career has been focused on advancing new clean energy projects and markets in areas such as offshore wind, solar, energy storage, efficiency and accelerating clean technology innovation. She also serves on the Board of Directors of numerous prominent climate-focused organizations including Greentown Labs, the Environmental League of Massachusetts, and the Alliance to Save Energy.
---
1:15 PM - 2:15 PM | Panel C
New York's Clean Energy Transition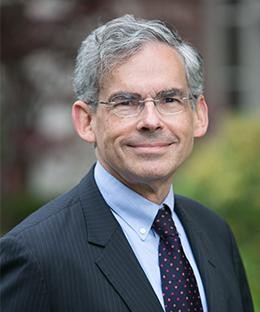 Prof. Michael Gerrard, Moderator
Andrew Sabin Professor of Practice; Director and Founder of the Sabin Center Climate Change Law
The founder and faculty director of the groundbreaking Sabin Center for Climate Change Law and one of the foremost environmental lawyers in the nation, Michael Gerrard is an advocate, litigator, teacher, and scholar who has pioneered cutting-edge legal tools and strategies for addressing climate change. He writes and teaches courses on environmental law, climate change law, and energy regulation. He was the chair of the faculty of Columbia University's renowned Earth Institute from 2015 to 2018. 
For three decades, before joining the Columbia Law School faculty in 2009, Gerrard practiced law in New York, most recently as the partner in charge of the New York office of Arnold & Porter, where he remains senior counsel. As an environmental lawyer, he tried numerous cases and argued many appeals in federal and state courts and administrative tribunals. He also handled the environmental aspects of diverse transactions and development projects and provided regulatory compliance advice to an array of clients in the private and public sectors. Several publications rated him the leading environmental lawyer in New York and one of the leaders in the world.
A prolific author, he has written or edited 13 books, including Global Climate Change and U.S. Law, the first and leading work in its field (co-edited with Jody Freeman). His most recent book is Legal Pathways to Deep Decarbonization in the United States (co-edited with John Dernbach). His 12-volume Environmental Law Practice Guide and four-volume Brownfields Law and Practice each received the Association of American Publishers' Best Law Book of the Year award.
Gerrard is the former chair of the American Bar Association's 10,000-member Section of Environment, Energy, and Resources. He has also chaired the New York City Bar Association's Executive Committee and the New York State Bar Association's environmental law section. He has served on the executive committees of the boards of the Environmental Law Institute and the American College of Environmental Lawyers. 
Gerrard also has taught courses at Yale School of Forestry & Environmental Studies, Université Paris 1 Panthéon-Sorbonne, and the University of Malta. He has lectured on environmental law in Brazil, Canada, Chile, China, Denmark, France, Great Britain, India, Israel, Italy, Japan, Malta, the Marshall Islands, the Netherlands, Norway, Spain, Taiwan, Vatican City, and throughout the United States. He has worked with the government of the Republic of the Marshall Islands on the legal issues caused by rising sea levels that threaten the island nation.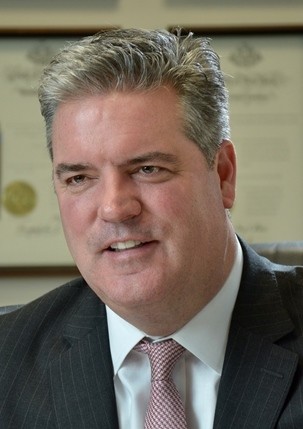 Gavin J. Donohue
President and CEO of Independent Power Producers of New York, Inc. (IPPNY)
Gavin J. Donohue is the President and Chief Executive Officer of the Independent Power Producers of New York, Inc. (IPPNY), a statewide trade association organized in 1986 as a not-for-profit corporation. IPPNY represents operators and developers of independent electric generating facilities, power marketers, and suppliers of goods and services to the industry. IPPNY performs legislative/regulatory advocacy and public relations services on behalf of its membership, who are engaged in the operation and development of hydropower, natural gas, oil, waste-to-energy, biomass, nuclear and wind generation projects.
Mr. Donohue joined IPPNY in 2001 as the Executive Director and was appointed President and CEO of the association in May of 2003. While at IPPNY, Mr. Donohue has been a vocal proponent of improving New York energy policy and increasing competition in the state's energy markets. He has been active on a variety of issues before the New York Independent System Operator, the New York Public Service Commission and both state and federal legislatures.
Mr. Donohue brought a wealth of experience in energy and environmental policy issues as well as state and local government affairs to IPPNY. Before joining the association, he served as Executive Deputy Commissioner for the New York State Department of Environmental Conservation, where he managed daily operations of the 3,700-employee agency, as well as developed and coordinated the implementation of all major legislative and policy initiatives impacting the environment. Prior to that, he served as Assistant Secretary to Governor George E. Pataki and as Campaign Director for the successful 1996 $1.75 billion Clean Water/Clean Air Bond Act.
Since 2011, Mr. Donohue has served as a representative on the Electric Power Supply Association Board of Directors. Throughout his tenure, he has also served on a variety of commissions and committees including Governor Andrew Cuomo's Energy & Environment & Recreation Transition Committee, the New York City Energy Policy Task Force during the Bloomberg administration, the Energy and Environment Committee formulated as part of New York governor-elect Eliot Spitzer's transition team, and was appointed to the Temporary Commission on the Future of New York State Power Programs for Economic Development by then Governor George E. Pataki.
In 2019, Mr. Donohue was named the first appointment to the New York State Climate Action Council, a 22-member body created in statute under the Climate Leadership and Community Protection Act. The Council is charged with developing a plan to reach New York State's greenhouse gas emission reduction goals by 2050.
Mr. Donohue is an alumnus of Siena College in Loudonville, New York, and attended the State University of New York Nelson A. Rockefeller College of Public Affairs and Policy, and Harvard University's John F. Kennedy School of Government.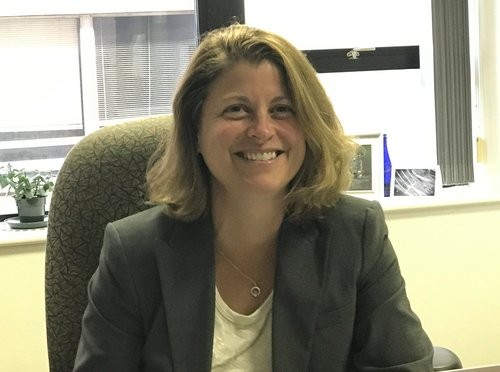 Anne Reynolds
Executive Director, Alliance for Clean Energy New York
Since 2014, Anne Reynolds has served as the Executive Director of the Alliance for Clean Energy New York. In that role, she has successfully advocated for New York's 70% Clean Energy Standard and a NYSERDA procurement program to support that mandate, the use of Index REC contracts, the development of an offshore wind program, reform of the permitting process, an improved interconnection process at the NYISO, and a renewed commitment to transmission planning. ACE NY has grown to include the New York Offshore Wind Alliance, the Friends of Upstate NY Wind Power, a strong advocacy presence at the NYISO, an active energy efficiency program, and a growing project in transportation electrification.
Prior to ACE,  Ms. Reynolds served as a Deputy Commissioner at the New York State Department of Environmental Conservation (DEC) in the role of chief financial and operations officer, and as Assistant Commissioner for Policy and Planning, which included legislative affairs. Before DEC, she covered air and energy issues for Environmental Advocates of New York; worked at the Tellus Institute for Energy and Environmental Strategies in Boston, and at the U.S. Environmental Protection Agency Region II in NYC. Anne holds a Master of Environmental Studies from Yale University and a BS in Biology and Environmental Studies from Tufts University.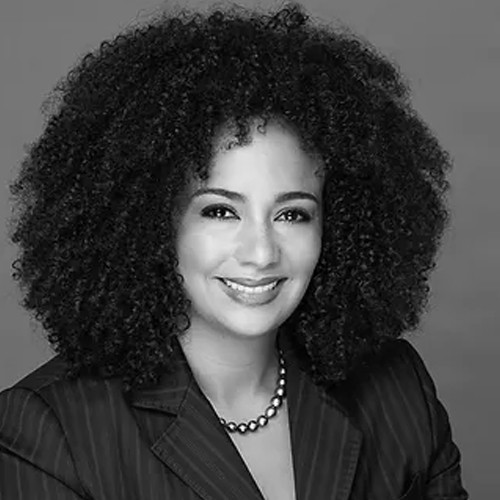 Raya Salter
Lead Policy Organizer, NY Renews
Raya Salter is an attorney, consultant, educator and clean energy law and policy expert with a focus on energy and climate justice. Raya is a member of the New York State Climate Action Council, the body that is developing the plan to implement the nation's leading climate law. She is also the Lead Policy Organizer for the NY Renews Climate Justice Coalition.
Raya is an experienced advocate, having practiced energy law and regulation in multiple jurisdictions, including New York and Hawaii. She has written widely on energy policy, and her book, "Energy Justice, Domestic and International Perspectives" was released by Edward Elgar in 2018.
Ms. Salter is an adjunct professor of law at Fordham University School of Law. She serves as an Advisory Board Member for Evergreen Action. Raya is also a member of the IUCN World Commission on Environmental Law and co-chair of the Climate Change Energy Transitions Subgroup.In previous roles, Raya was Senior Attorney at the Natural Resources Defense Council and a Regulatory Attorney for the Environmental Defense Fund, where she worked to engage utilities, regulators, policy makers, and opinion leaders to foster clean and renewable grid modernization.
Prior to becoming an environmental advocate, Raya worked as a regulatory attorney at the law firm of Dewey & LeBoeuf in New York City, representing energy industry participants in matters relating to regulation by state public utility commissions and federal agencies, transactions involving energy assets, participation in organized electric markets and inter and intra-state transmission.
Ms. Salter is published in the field of electricity law and regulation. Her articles have appeared in publications including the Electricity Journal and ElectricityPolicy.com. She has also written white papers for the World Bank and the Galvin Electricity Initiative.
Before becoming a lawyer, Ms. Salter worked in community-based organizations teaching technology to youth and adults and developing summer and after school programming. Ms. Salter has a J.D. from Fordham University School of Law and a B.A. in economics from Wesleyan University.
Raya Salter has over 20 years of experience as a lawyer and advocate working for the nation's most prominent firms, environmental and social service organizations.
---
1:15 PM - 2:15 PM | Panel D
Private Investors Shifting Their Focus to Energy Transition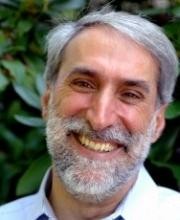 Dr. Daniel Nocera, Moderator
Patterson Rockwood Professor of Energy at Harvard University
Dr. Daniel G. Nocera is the Patterson Rockwood Professor of Energy at Harvard University. Widely recognized in the world as a leading researcher in renewable energy, he is the inventor of the artificial leaf and bionic leaf. Dr. Nocera has accomplished the solar fuels process of photosynthesis – the splitting of water to hydrogen and oxygen using light from neutral water, at atmospheric pressure and room temperature. He has performed this solar process at efficiencies of greater than 10%. The artificial leaf was named by Time magazine as Innovation of the Year for 2011. He has since elaborated this invention to accomplish a complete artificial photosynthetic cycle. To do so, he created the bionic leaf, which is a bio-engineered bacterium that uses the hydrogen from that artificial leaf and carbon dioxide from air to make biomass and liquid fuels. The bionic leaf, which was named by the World Economic Forum as the Breakthrough Technology for 2017, performs artificial photosynthesis that is ten times more efficient than natural photosynthesis. Dr. Nocera's research contributions in renewable energy have been recognized by several awards, some of which include the Leigh Ann Conn Prize for Renewable Energy, Eni Prize, IAPS Award, Burghausen Prize, and the United Nation's Science and Technology Award and from the American Chemical Society the Inorganic Chemistry, Harrison Howe. Kosolapoff and Remsen Awards. He is a member of the American Academy of Arts and Sciences, the U.S. National Academy of Sciences and the Indian Academy of Sciences. Before joining Harvard, Dr. Nocera began his career at Michigan State University, where he was a University Distinguished Professor and then in 1997 joined the faculty of MIT where he was the Henry Dreyfus Professor of Energy. He earned his B.S. degree at Rutgers University and his Ph.D. at Caltech. Dr. Nocera has mentored 159 Ph.D. graduate and postdoctoral students, 69 of which have assumed faculty positions, published over 450 papers, given over 975 invited talks and 128 named lectureships.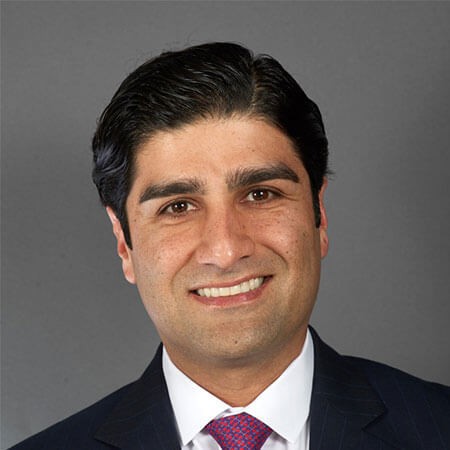 Ammad Faisal
Senior Managing Director & Co-Head of Marathon Capital's New York office
Ammad Faisal, Senior Managing Director at Marathon Capital and Co-Head of NYC Office, has over 15 years of investment banking and capital markets experience covering the energy and power sector including financial sponsors, electric & gas utilities, independent power producers, and renewable energy companies. At Marathon Capital, he focuses on mergers and acquisitions, debt, equity, and tax equity capital raise transactions. Select transactions Mr. Faisal has worked on include the asset sale of Tyr Energy, Sumitomo and Google's ownership interests in the 845 MW Shepherds Flat operating wind farm to Caithness Energy, asset sale of Heelstone's 177 MW utility-scale solar portfolio to a London listed investment company US Solar Fund, corporate sale of SoCore Energy to French utility Engie, corporate sale of sPower to AES/AIMCo for $1.6 billion and mezzanine debt capital raise for SunEnergy1 provided by Ares Management. Before joining Marathon Capital, Mr. Faisal was Vice President at Bank of America Merrill Lynch in the Global Energy Power Investment Banking Group. He worked on many mergers and acquisitions including LS Power's purchase of a $1.5 billion power plant portfolio from Dynegy, the Sponsor-led sale of Bosque gas plant in ERCOT to Calpine for $432 million, and the $140 million debt private placement for Otter Tail Corporation. Before joining Bank of America Merrill Lynch, Mr. Faisal worked in the equity capital markets group at Citi, facilitating the origination and structuring of equity and convertible offerings in the technology sector. He executed 28 transactions raising over $8 billion in proceeds. He is also a co-founder of a VC-backed consumer technology company, Arccos Golf, that promises to transform the golf industry through big data and patented sensors. Mr. Faisal received a BA in Mathematics and Economics from Middlebury College. He is a CFA® charterholder and holds his Series 24 and 79 licenses.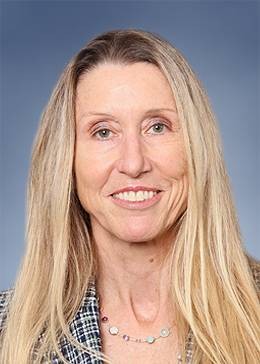 Kellie Metcalf
Managing Partner of EnCap Energy Transition
Ms. Metcalf sits on the board of directors for EETF's portfolio companies Broad Reach Power and US Grid Co. Previously, Ms. Metcalf was a Senior Director at Pattern Development, a renewable energy and transmission development firm, from 2010 through 2019. While at Pattern, she was responsible for the company's power marketing, origination and A&D efforts. During her tenure at Pattern Development, the management team successfully developed over 4000MW of wind and solar assets across a global footprint and raised over $8 billion in capital. Prior to her position at Pattern Development, Ms. Metcalf held senior roles at Barclays Bank and Fortis Bank where she was responsible for power marketing and origination efforts for the banks. She held those roles from 2007 to 2010. From 2003 to 2007, Ms. Metcalf was a senior originator for Florida Power & Light's unregulated business, where she was responsible for U.S. power market transactions. From 2002 to 2003, Ms. Metcalf was a founding member of Zilkha Renewable Energy which subsequently became Horizon Wind. Ms. Metcalf began her career in 1995 at Enron North America where she held various roles in power trading, power marketing and finance. Ms. Metcalf served as a First Lieutenant in the US Army from 1988 to 1991. She is Chairman of the Board of Directors for Jupiter Power and Triple Oak Power and a member of the board at Broad Reach Power, Catalyze, and Solar Proponent. Ms. Metcalf earned a Bachelor of Science in Finance from Arizona State University and an M.B.A. from the Darden Graduate School of Business at the University of Virginia. Ms. Metcalf is also a CFA Charterholder.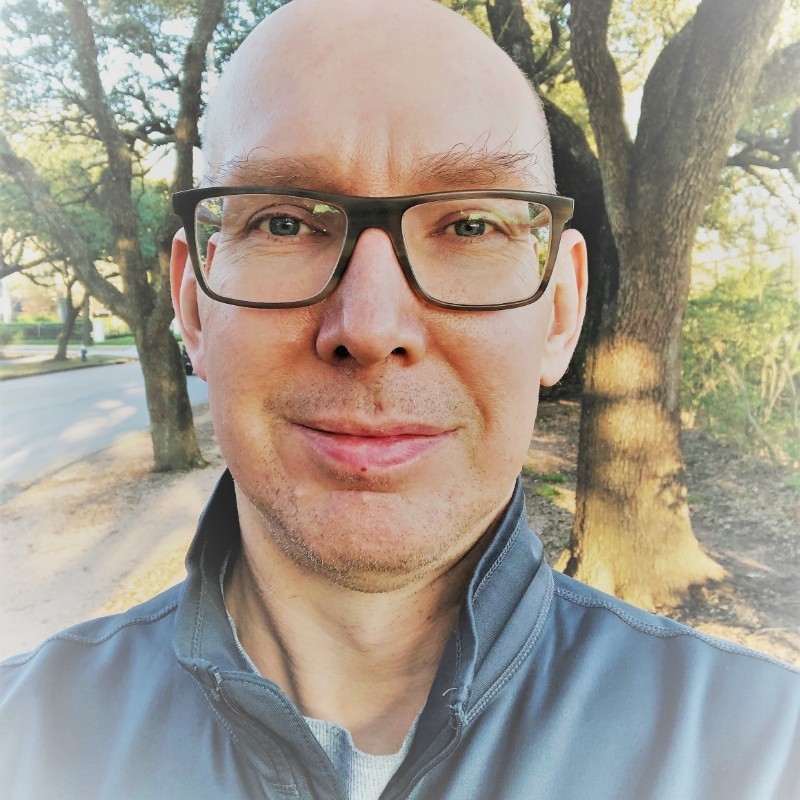 Daniel Carter
Senior Investment Director of Saudi Aramco Ventures
Mr. Carter has over 24 years of experience financing and investing in the energy sector across the value chain. He has been Investment Director at Saudi Aramco Energy Ventures (SAEV) for six years responsible for growth equity and venture capital investments in the upstream, midstream and downstream sectors for Aramco, as well as commodity trading and fintech. Mr. Carter represents Saudi Aramco Energy Ventures on the boards of five companies in its portfolio. Mr. Carter started his career at Salomon/Citigroup for 8 years in the Investment Banking Division, advising utilities and renewable companies, as well as power generation OEMs (in London, Frankfurt, Australia and NYC) and co-founded the Energy Technology investment banking practice. Prior to SAEV, he worked 9 years in a venture capital fund focused on energy efficiency with investors including Goldman Sachs, Shell, Kuwaiti Petroleum Company. He had a number of exits at that fund, including IPOs. Mr. Carter holds MBAs from Columbia Business School and London Business School and is Co-President of the Columbia Business School Club of Houston and Co-President of the London Business School Alumni Energy Club, comprising over 5,000 members globally. He earned a B.S. degree from Georgetown University, School of Foreign Service.
---
2:15 PM - 2:30 PM | Closing Remarks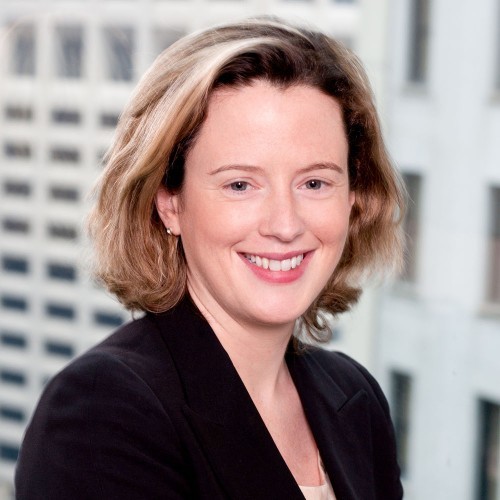 Erin Blanton
Senior Research Scholar
Erin Blanton is a Senior Research Scholar at the Center on Global Energy Policy at Columbia University SIPA, where she leads research focused on natural gas and renewable energy. Before joining the Center, Blanton spent 16 years at Medley Global Advisors, an independent macro policy research firm. Blanton was a Managing Director and led natural gas and renewable coverage as part of the firm's energy team. Her clients consisted of the world's leading hedge funds, asset managers, and investment banks. Blanton has a Master's degree in International Affairs from Columbia University's School of International and Public Affairs and a Bachelor of Arts in Economics from Cornell University.